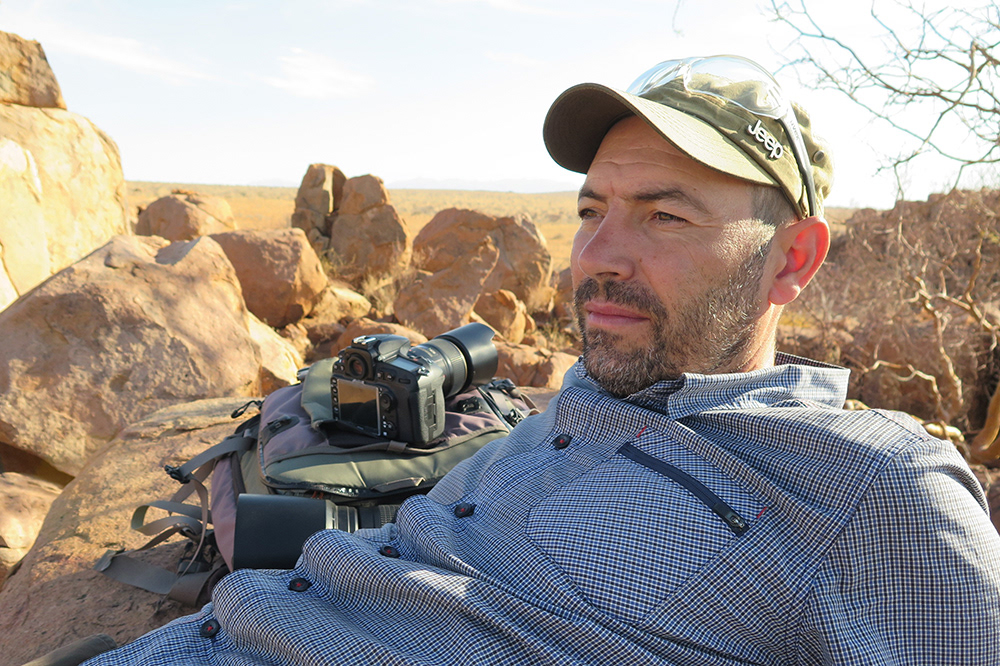 Maxime Briola has the willing to be a link between the scientifics and the general public. Affected, like all nature enthusiasts, by the dramatic loss of biodiversity, he  carry out projects that combine aesthetics and the protection of species that are dear to him.
It was certainly during his summers in the family home, that his interest in nature was forged. First dives in

the river, first encounters with

birds, insects and also snakes, symbols of the South and holidays. Then, higher studies of physical geography in Metz and Edinburgh give him a broad vision of the ecosystems, of their functioning, driving a thirst for knowledge of which he is still not full.

Now he lives in Hérault (France). A camera has been embellishing his field bag for about fifteen years. This passion for image has continued to take an increasingly important place... The bag is now entirely dedicated to photography and video !